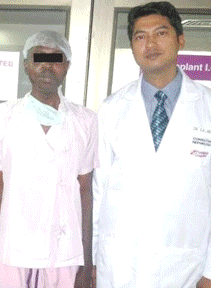 Conference and Seminars
Conferences and Seminars Attended:
1. December 2012 : Chairperson at the 4 th Annual Conference PCCON 1-2 December 2012: Adult Vaccination- Its Relevance in adults, Ghaziabad
2. Delivered Lecture on " Hepatitis C in Hemodialysis Patients" at CME Pushpanjali Crosslay Hospital.
3. Interesting case Presentation at Delhi Nephrology Society (DNS) Indian Habitat Center, Delhi 2012: IGG4 Tubulo- Interstitial Nephritis, A rare entity.
4. Asia-Pacific Peritoneal Dialysis Conference 2013, Gurgaon
5. AIIMS-Brigham Nephrology CME 2013
6. ISN Northern Chapter 2013, Kashmir
Academic Appraisal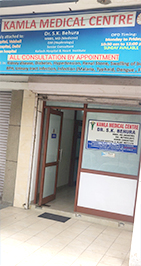 7. ISN Northern Chapter 2010, Gurgaon
8. International Hemodialysis Conference,2012, Delhi
9. Indian Society of Organ Transplantation 2012, Mumbai
10. Indian Society of Nephrology Annual Conferene 2012, Ahmedabad
11. Indian Society of Nephrology Annual conference ,2011, Hyderabad
12. Indian Society of Nephrology Annual conference ,3rd to 6th December 2009, Guwahati
13. ISOT 2009 Varanasi
14. 39th Annual Conference of Indian Society of Nephrology, 17th to 20th December 2008, Pune
15. DIALYSISCON 2008, SGPGI, Lucknow
16. 5th International Conference on Hypertension, Diabetes and CAD along with 18th Annual Conference of Indian Society of Hypertension, November 2008, Varanasi
17. Post Graduate Nephrology 19th to 22nd Aprail 2008, Shimla